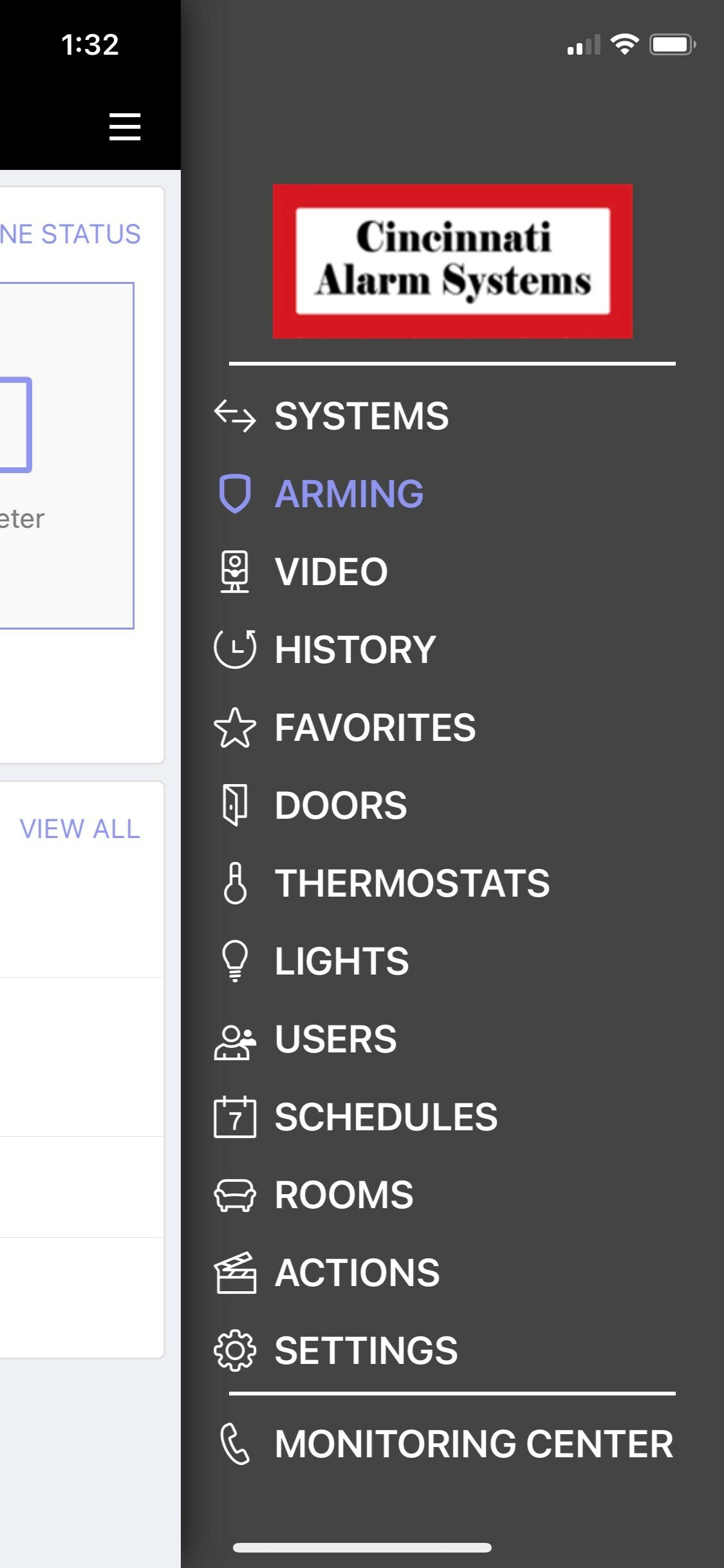 Your home alarm is just the beginning. Technology now affords you the ability to remotely manage your home from a tablet or smartphone. We can help you in choosing the right devices from our vast range of home automation and energy management solutions that fit your lifestyle.
Control lighting and appliances throughout your home remotely via smartphone. You can dim lights while watching a movie or having dinner or schedule lights to go on and off while you are on vacation.
Stay green and save energy by checking to see if lights were left on or turn off devices that were left plugged in. Consider a programmable thermostat to increase your energy management and reduce utility bills by regulating thermostat use and temperature based on your family's schedule.
Install interior and exterior cameras that allow remote viewing via smartphone. You can set up events to notify you when your family arrives home, complete with video clips.
Video doorbells now afford the homeowner to receive video alerts with two way audio communication when someone is at your door.
Home automation also includes the safety of your family. We offer a complete line of traditional security and surveillance systems to protect your home. From remotely managed door locks to smoke and carbon monoxide detectors and wireless sensors to ensure your family and possessions are protected from dangers inside and outside the home.
Call us to custom design a solution for you.